W&M Women's Weekend
The Next 100

September 16-18, 2022

Join us in Williamsburg for a weekend away as we celebrate W&M Women in this extraordinary weekend of inspiration, empowerment, networking and just plain fun! Forge new connections and reconnect with your teammates, sorority sisters and friends from your residence hall and clubs. W&M Women's Weekend is open to all participants regardless of race, national origin, color, sex, gender, sexual orientation, disability or age.

General registration is $200, or $100 for students or members of the Classes of 2013-2022, and includes the keynote address and all programs, as well as dinner Friday night, lunch on Saturday and a light breakfast on Sunday. Hotels will fill up fast, so book your hotel now!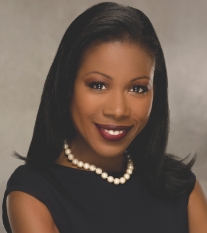 We are also excited to announce that Isabel Wilkerson, author of bestselling books "Caste: The Origins of Our Discontents" and "The Warmth of Other Suns: The Epic Story of America's Great Migration," will be our keynote speaker.
Scholarships
For those in need, a limited number of registration fee scholarships will be available. Apply now.